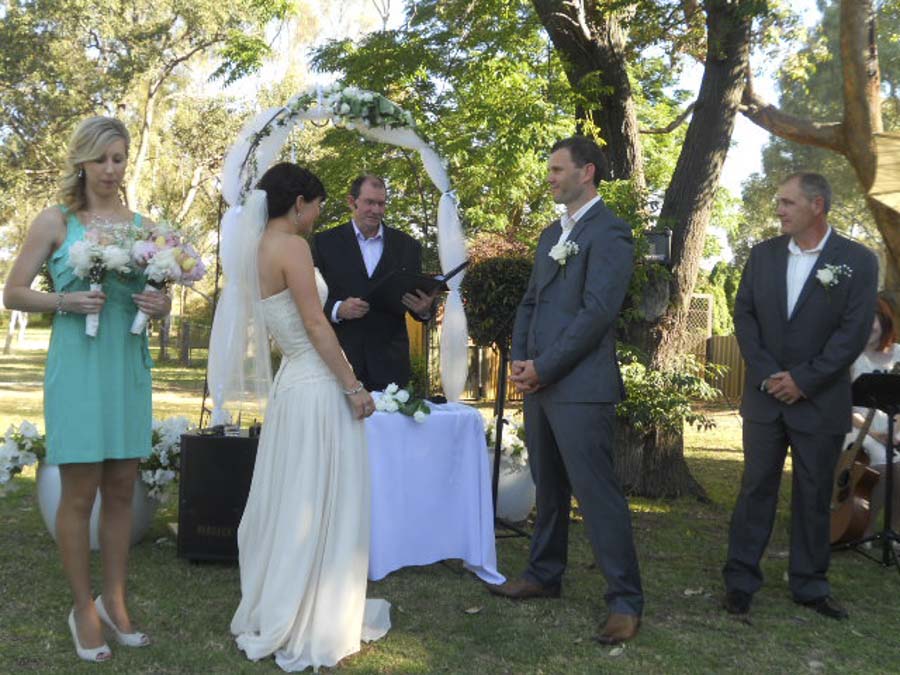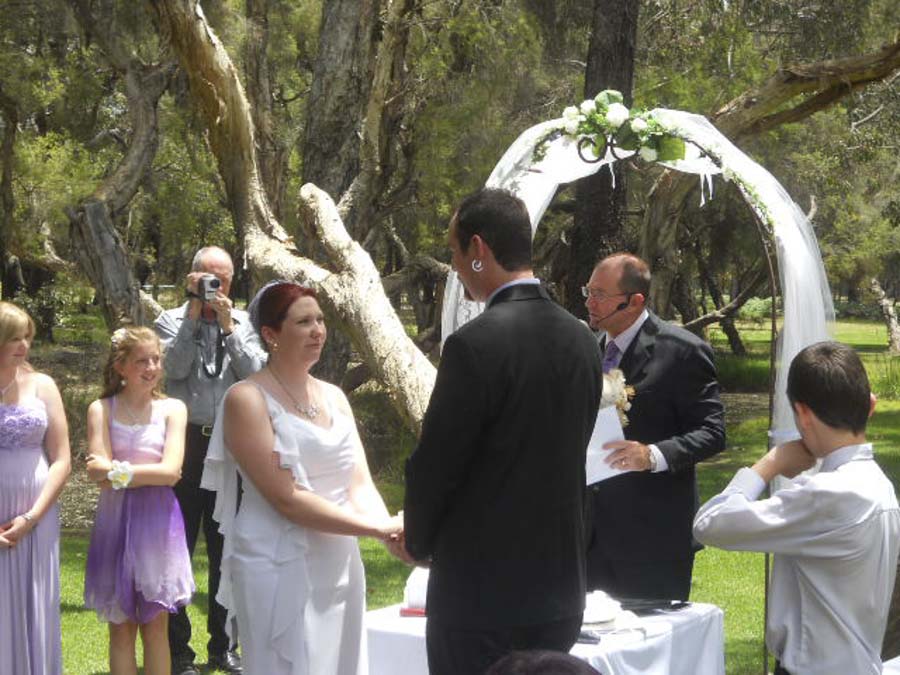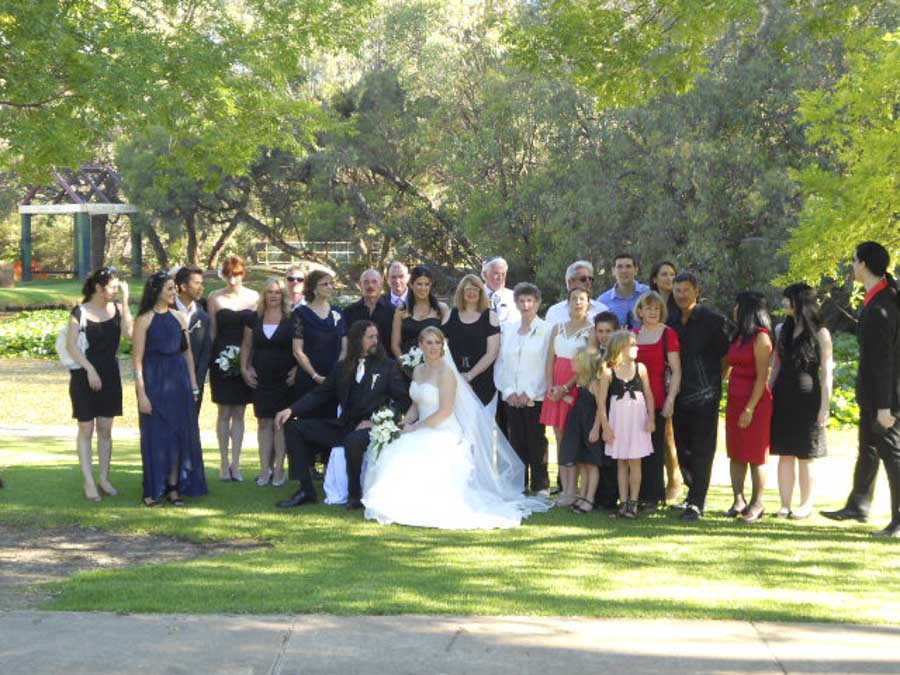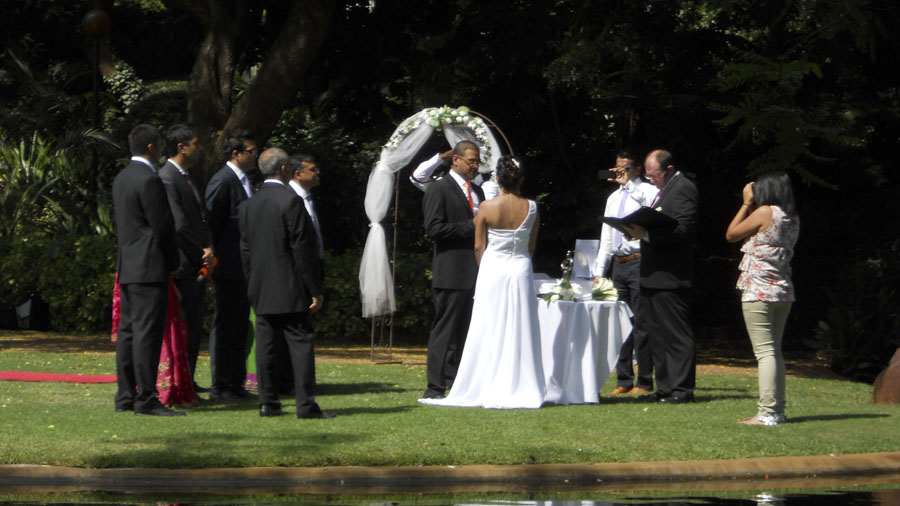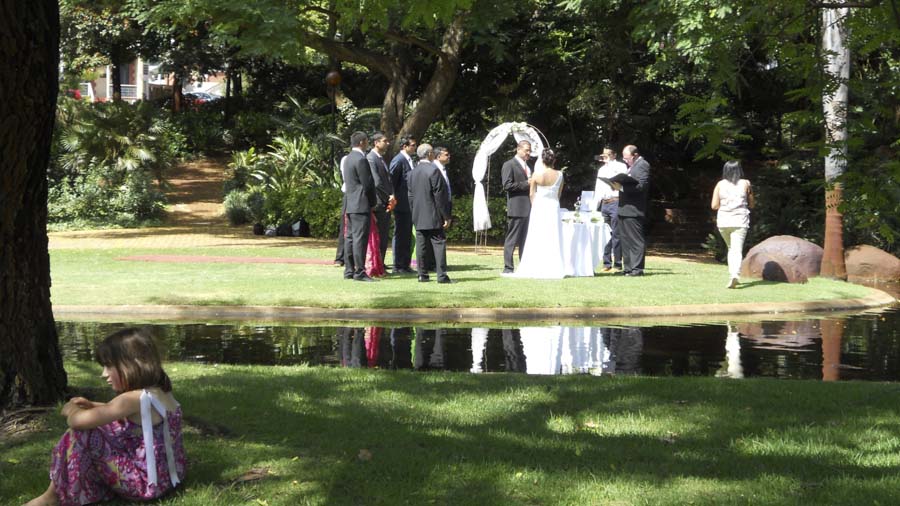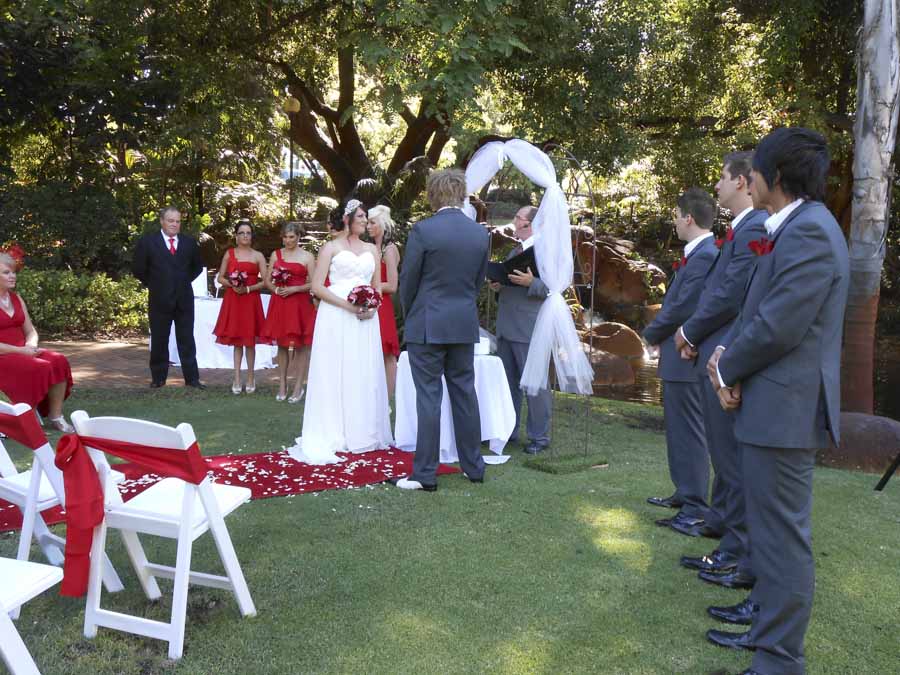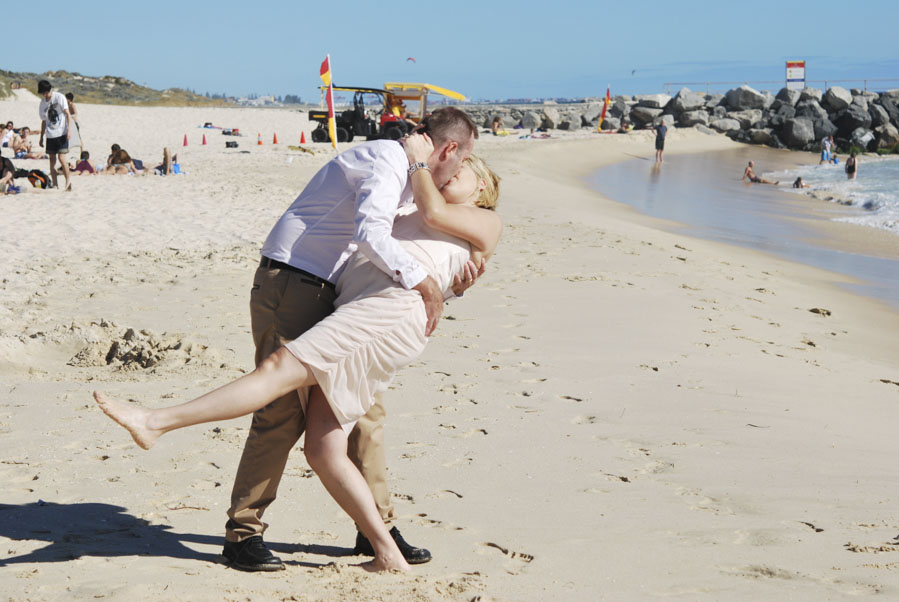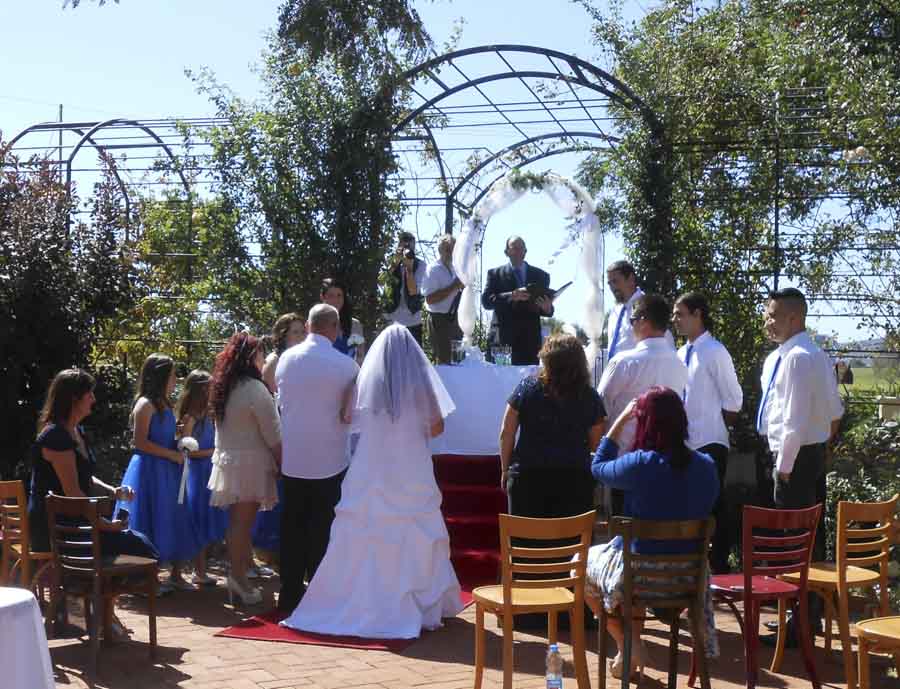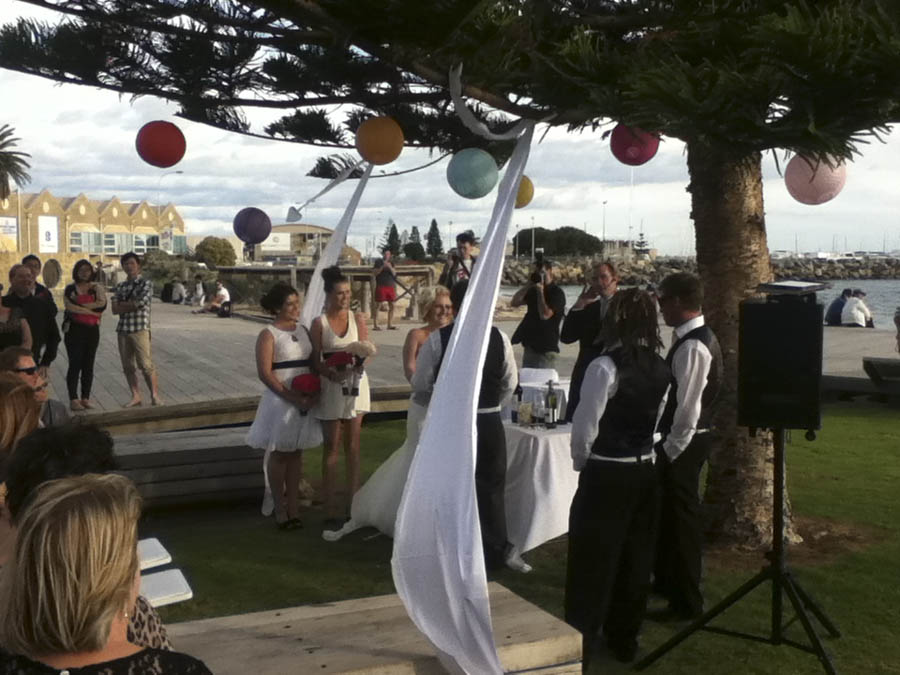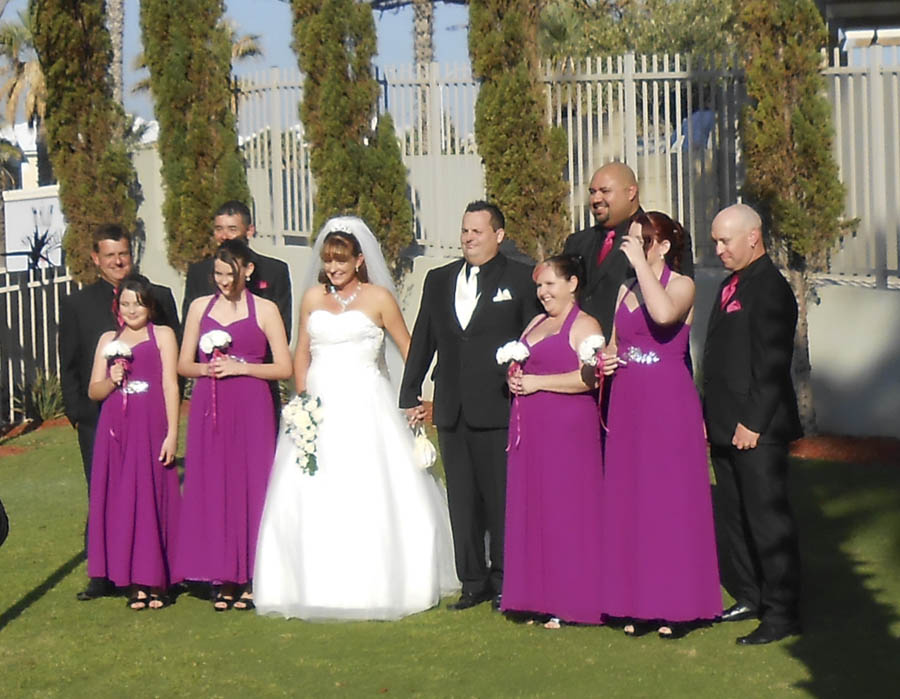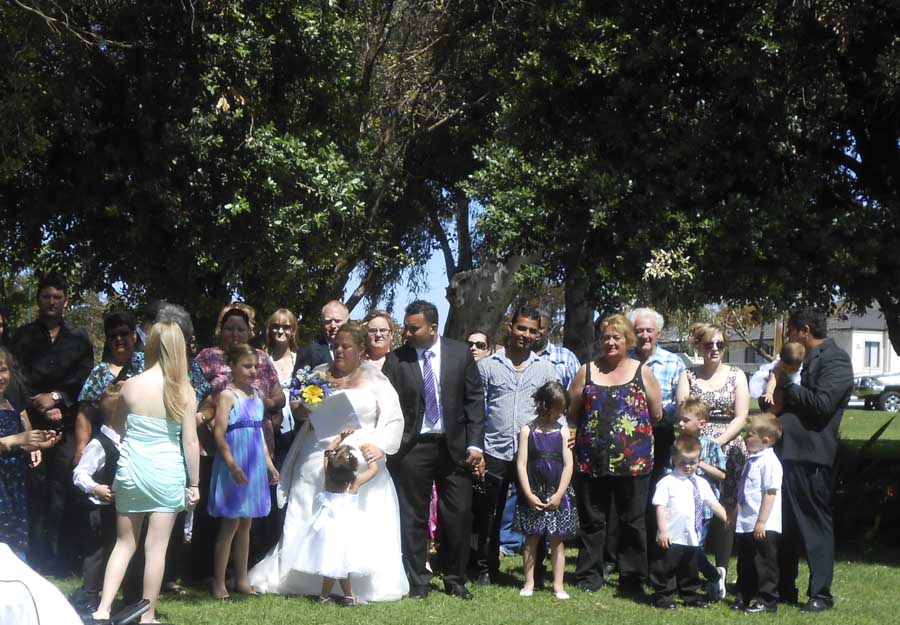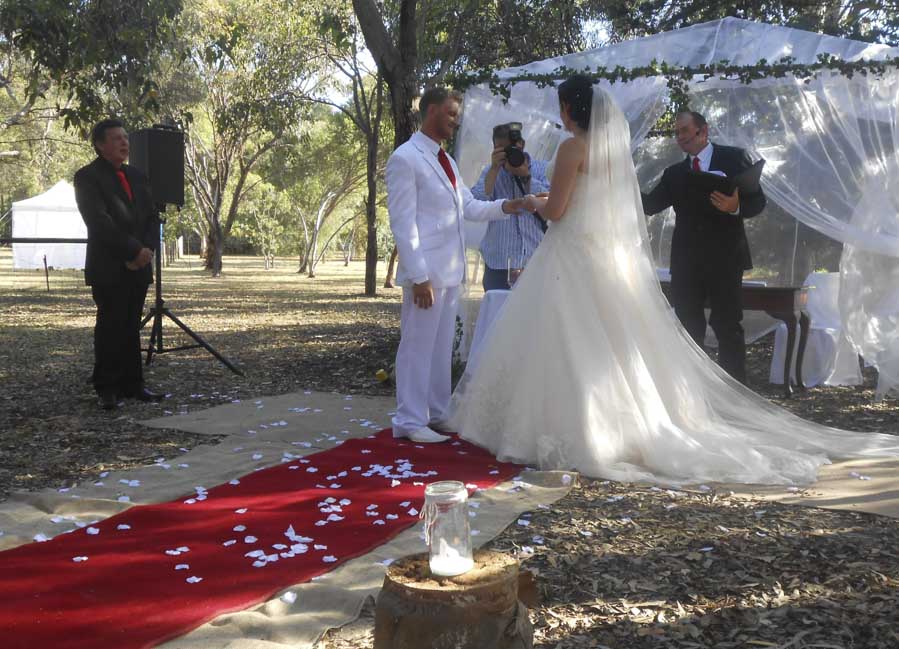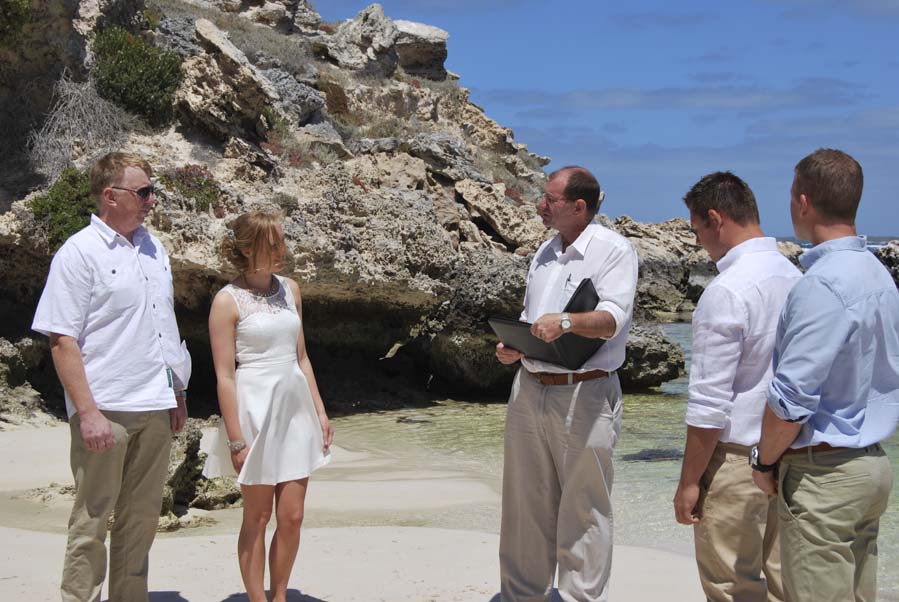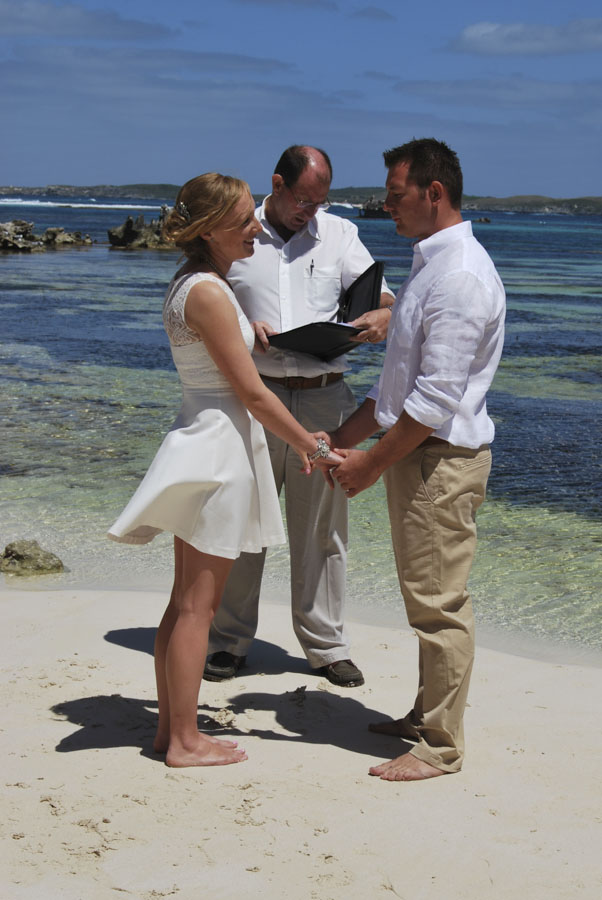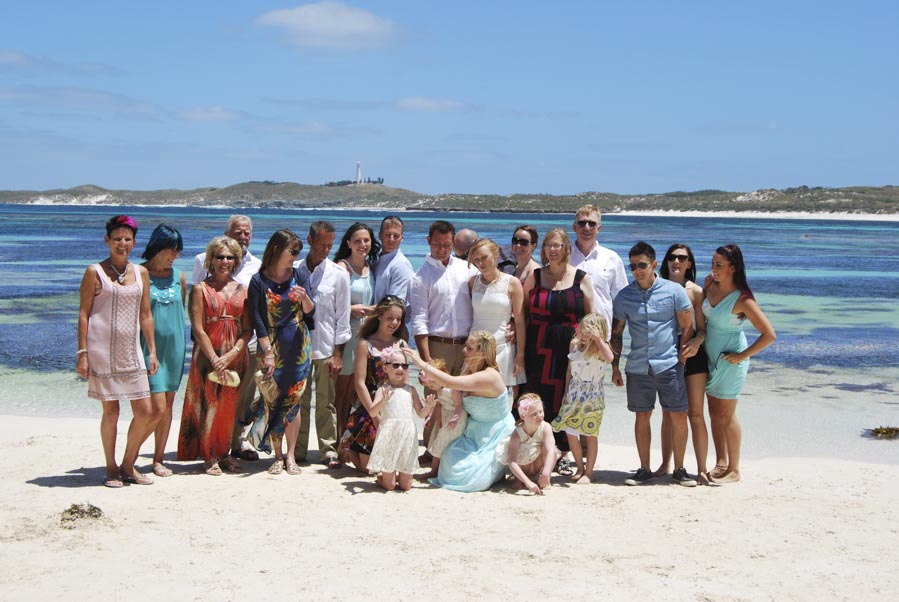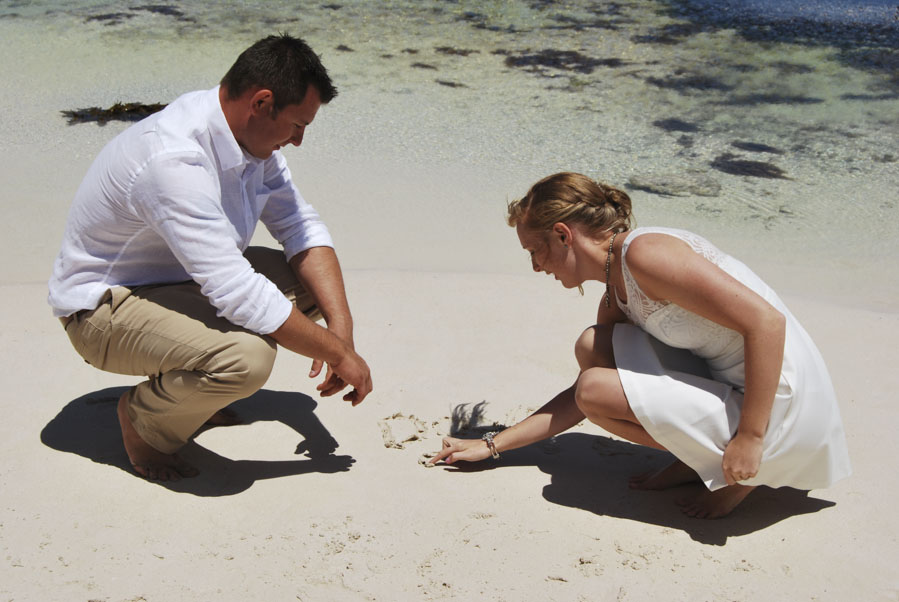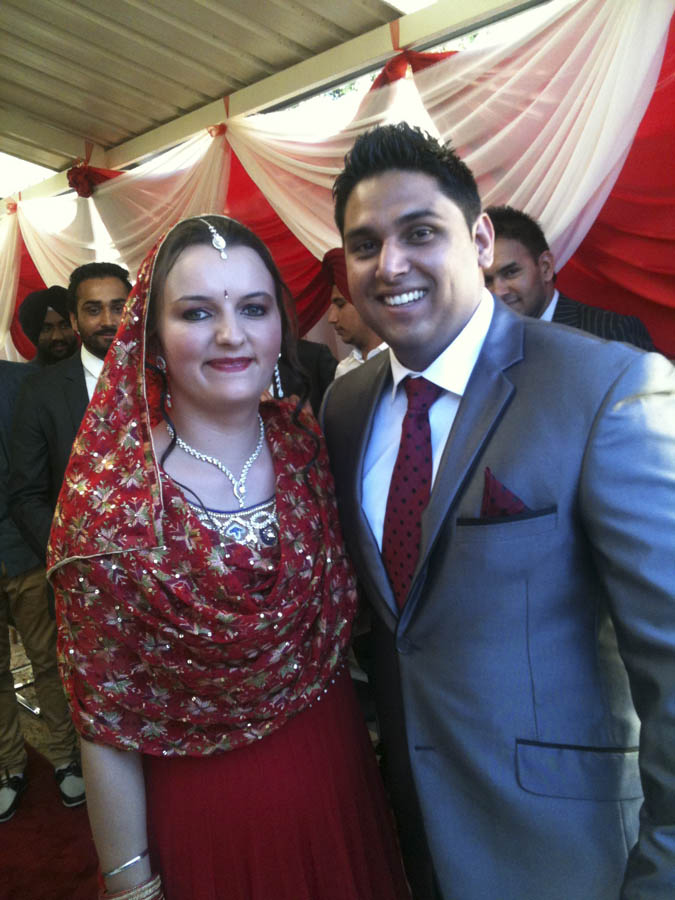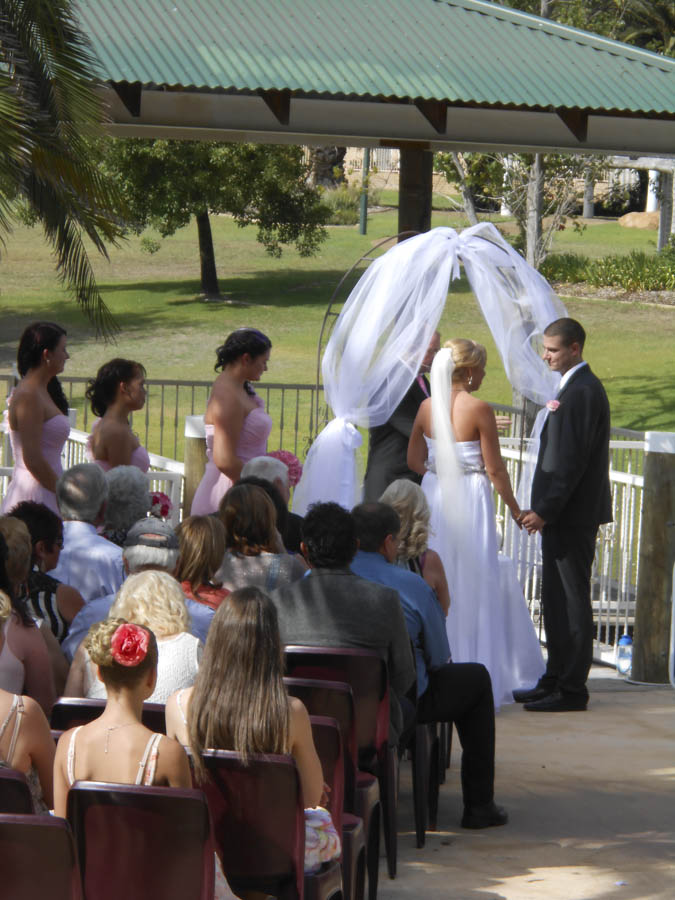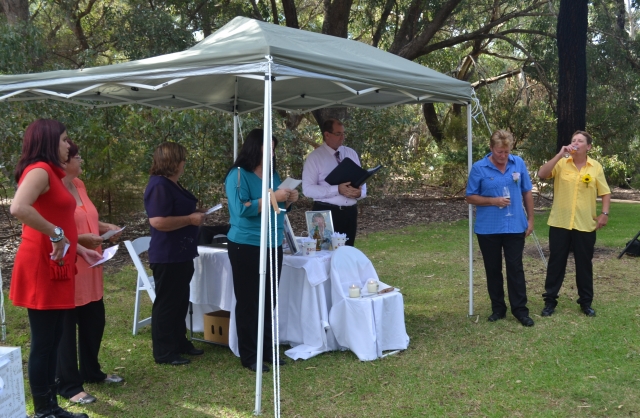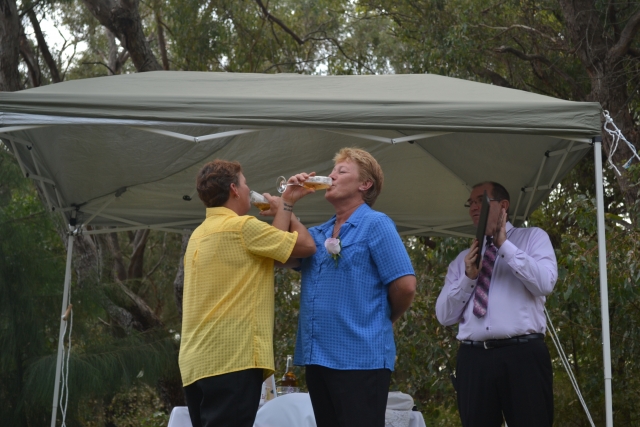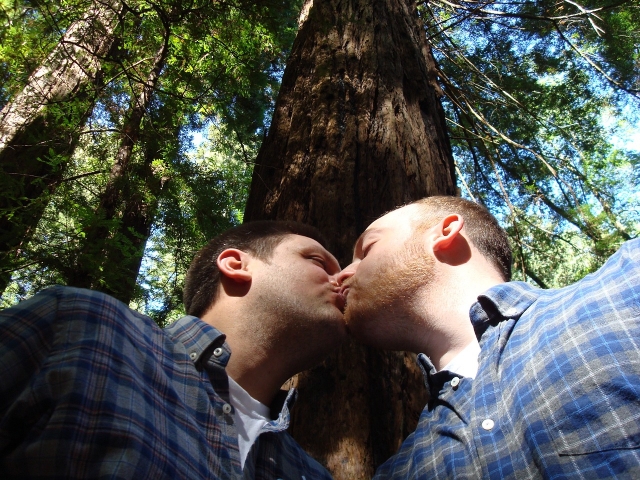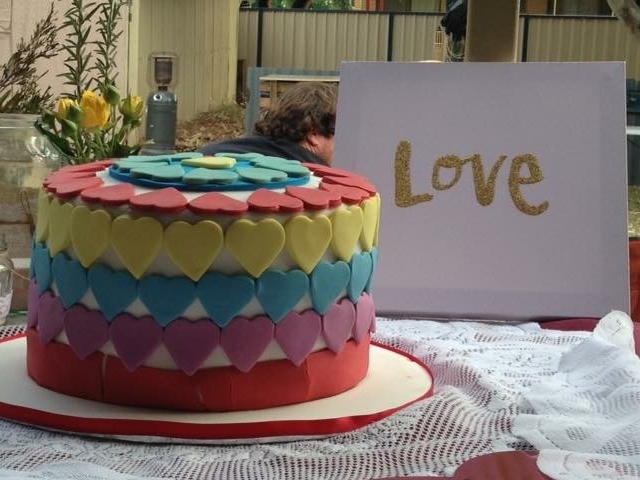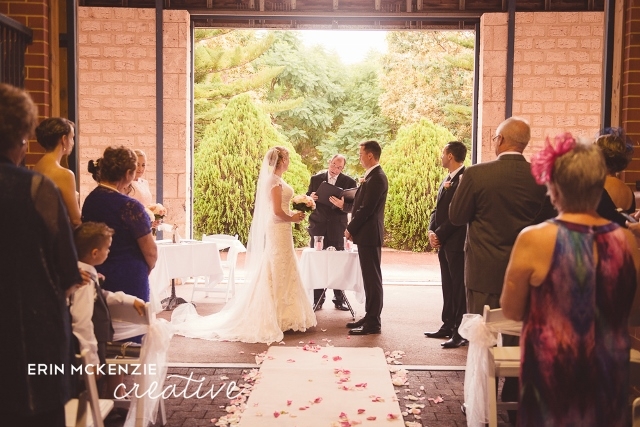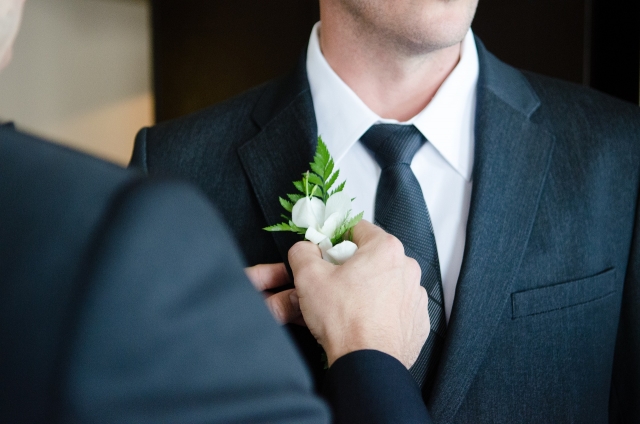 TESTIMONIALS
April 26, 2019
Thank you so much for all you have done for us in ensuring our day was so special, we had the best day!
Amanda
Mar 23, 2019
Thank you so much for being our celebrant yesterday, our day couldn't have been more perfect if we had tried. We just completely forgot to give you the wine but it's ok we are going to use it the night before our honeymoon. Once again, both Craig and I are very thankful for your services on our special day.
Krissy
Mar 18, 2019
Thank you John, you were absolutely amazing through this whole process and have just made it really easy for us. You took all the stress away. The kids (and I assume dogs) loooove the certificates, and we just had the best day ever. Thanks again so much for everything.
Dejana and Josh
Jan 10, 2019
John made everything flow perfectly! He was a pleasure to work with before, during and also after the wedding! Thank you John for being a big part of our special day!
Marlene
Oct 23, 2018
Very professional and a pleasure to deal with, John made everything easy. I would recommend JD Celebrancy to anyone would planning a wedding.
David
Sep 11, 2018
John is the best. We don't even know where to begin. He was very helpful from the first meeting to the very end. He suggested our wedding venue for us plus many more, photographers etc to help smooth the process. If you are looking for a wonderful celebrant, John is the best. Thank you JOHN DENDY, Mr and Mrs Keene.
Mary
Aug 20, 2018
John was very responsive, patient and helpful to us during the preps and even during the event itself. While it was a simple celebration, he helped us greatly in preparing for it and in the implementation as well.
Charmaine
Apr 30, 2018
When we first met John, he was so easy to approach, and saved us a lot of mucking around and stress free. Thank you John for everything. Because we work away John made things easy and simple and he worked everything in with our schedule and what we needed to finalise he helped us throughout the whole time…you were amazing John. If you are in need of a professional celebrant please choose JOHN DENDY what an amazing person you are.
Thank you, Gaybriel (Mr and Mrs Mckenna)
Mar 19, 2018
John was absolutely fantastic the whole way through the lead up to and the wedding itself. John is so attentive and accommodating and we couldn't be happier with the service he provided. Thanks for all your hard work! See you at the baby naming! 🙂
Chelsea
Feb 26, 2018
We would like to say a big thank you to John for creating the perfect personalised ceremony for us. John is very professional but friendly and calming from start to finish. We couldn't have asked for more. John's wife made us a book of the whole ceremony with signing page at the back that will give us some nice memories to look back on. If your reading this review looking for a celebrant for your big day, look no further as I don't think you will find a better person to put your personalised ceremony together. Thanks John for all your hard work.
Dawn and Allan
Jan 19, 2018
We were over the moon with the service John Dendy provided as our Celebrant. Our wedding was made very personalised and John made the whole process as simple as possible for us. I would recommend John to anyone who wants a stress-free wedding.
Sandra
Nov 7, 2017
John is an amazing celebrant. With such short notice he made mine and my husband's special day absolutely amazing! With laughter and happiness, he took away a lot of stress and made everything very enjoyable. I thank you very much for being a part of our day.
Tiffany
Oct 9, 2017
John is a very friendly and charismatic celebrant. He provides an excellent service, takes away all the stress and is incredibly professional and helpful. We could not ask for anything more! Thank you so much for all the effort and support and for the overall great service, John and Desiree.
Megan
Oct 4, 2017
John is a fantastic wedding celebrant with a real passion for what he does. He met with us numerous times and was patient when I kept making changes to the ceremony. Thank you so much from us both for contributing to making our day so special and stress free.
Susan
07 Nov 2017
John is an amazing celebrant with such short notice he made mine and my husband's special day absolutely amazing! With laughter and happiness, he took away a lot of stress and made everything very enjoyable. I thank you very much for being a part of our day.
Tiffany
09 Oct 2017
John is a very friendly and charismatic celebrant. He provides an excellent service, takes away all the stress and is incredibly professional and helpful. We could not ask for anything more! Thank you so much for all the effort and support and for the overall great service, John and Desiree.
Megan Davies
28 Sep 2017
John is an absolutely fantastic celebrant who had a real passion for making our day perfect. He met us lots of times before the wedding and put us at ease. He had great ideas and listened to ours too. A beautiful ceremony with touches of humour added. Lovely man.
Susan and Bryn
16 Jun 2017
We planned our wedding from Scotland. John and Desiree were amazing and with us every step of the way through emails and FaceTime. They made our day everything we wanted and more with some very unique ceremony ideas. Thank you again for such a wonderful memory.
Rachael and Alan.
09 Jun 2017
Really happy with the friendly and professional service John provides!
Alice
15 April 2017
Thanks John, we had an awesome day and evening and thank you once again for being an amazing celebrant. Cheers,
Kim and Sheila
9 May 2016
If I could rate John Dendy a 10/5, I would! I was nervous and stressed, but after every meeting with John, I walked away feeling calm and confident that all would be fantastic. The day of the wedding could not have gone any better. John was there to greet me at the car and the whole ceremony went off perfectly. John managed to balance sentiment with the right amount of humour and had me and my husband as relaxed as we could be standing in front of 140 people! I would recommend John to absolutely anyone that is getting married and have no doubt that he will make your day perfect.
Phoenix
1 Jan 2016
John was by far the most patient person I dealt with. I had about 7 different script changes because I had so many things I wanted to add and swap around… John exceeded his duties in the day and made my wedding ceremony flow perfectly without any hiccups.
Leanne and Tyson
24 November 2015
We are so pleased we had John as our celebrant. Everything was just as we wanted it. Very relaxed and friendly atmosphere throughout the ceremony. All of our guests made comment on how well planned the day was. Our little ring-bearers were presented with beautiful certificates (John's suggestion) to show our appreciation of their participation on our wedding day. A perfect day!!! Thank you, John & Desiree.
Ted and Di
6 October 2015
Thank you so much John for always going above and beyond for our special day. The 6th of September was such a beautiful day for Dylan and myself. You made it even more magical with your beautiful words. Thank you so much for being a part of our day!
Elise and Dylan
28 Aug 2015
John is the nicest man around. He helped make the whole wedding process so much for easier. He had all the paperwork for us and sorted everything out for us. We didn't have to worry about a thing with him there. He got to know us from the start and created a beautiful and personal ceremony that we will never forget.
Ornella and Jeremy
10 May 2015
Thank You John Robert Dendy for helping us with our Registry Wedding Ceremony. It was an absolute pleasure to have you as our Celebrant. You made everything so simple and easy for us by explaining and implementing every step pretty smoothly. Your service is highly recommendable to all those out there looking to get married. Me and Mansi do appreciate every bit of effort you put in to the ceremony. Many thanks again.
Ash and Mansi
28 January 2015
Words cannot do justice to describe how happy and thankful that we chose John to be our celebrant. From the first meeting my now wife and I both felt a warmth and connection to John instantly as he outlined what he does as a celebrant but then asked us what we wanted and suggested many things that we hadn't thought of to add to our day. Never did we felt pressured at any time but rather looked to John as someone we could express how we felt and what we wanted and feel he would do everything in his power to make it happen. Desiree, his wife, is an asset to him as well and such a warm individual whom offered us ideas and suggestions which we took on and added to our day. In short, I'm sure there are many celebrants out there but none that go that extra mile for you.
I hope we continue to have a friendship with John and Desiree for years to come as he feels a part of our lives as a couple now that we would welcome both him and Desi to our family. Warmest Love to you both,
Johanna Abrahamsson Weber and Marcelle Weber
January 13, 2015
Dear John, thank you once again for all your help in our Wedding Day.
Everything went so well – and we really appreciate all you did for us on the day and in preparation for it. It could not have gone better.
Jonathan & Dee
December 7, 2014
A huge thank you John and Desiree for the wonderful way you presented our ceremony on November 22nd at Mundaring Weir Hotel, we were amazed at the amount of work and effort in the lead up to the big day, the endless consultations you offered in the comfort of your lovely home, the millions of questions answered within hours, the rehearsal and all of the lovely extras you provided to make our day perfect. We knew instantly when we met you that you were the "one". Thank you so, so much.
Kind regards
Alison and Scott
September 2, 2014
Thank you so much for such a beautiful service! We couldn't have done it without you: you made us feel so comfortable. Sorry we missed you after the service – we got caught up in the moment.
The ceremony was that we could have hoped for, all our family gave is wonderful feedback about the ceremony, and we'll never forget it.
Once again, thank you very much.
All the best,
Joe, Chloe and Suzana
November 11, 2014
Thank you again for being our Celebrant at our wedding on Saturday 18/10/2014. Throughout the process, we always felt comfortable and confident with your service as you always proved yourself trustworthy, reliable and knowledgeable.
Even when the weather on the day was working against us, you were calm and helpful which put our minds at ease.
We would not hesitate to recommend you to any couples who are looking at getting married in the near future. It was a great experience working with you to organise our wedding day and hopefully we speak again soon. Regards,
Chris and Shannon
November 11, 2014
Hi John
Thank you once again for a magical ceremony, it definitely wouldn't have been the same without you.
Kind Regards
Sarah and Chris xx
September 2, 2014
Hi John and Desireé,
Both myself and Cordelia are very thankful for your help with the wedding. It was a wonderful and very memorable day for us both. Please feel free to use any photos as we are happy to help promote your services any which way we can.
The first week of marriage has been very eventful and we are finally happy we can spend our lives together after 3 long years.
Once again thank you very much for what you have done for us.
Regards,
Tom and Cordelia
September 2, 2014
Dear John,
Thank you very much for making our wedding day such a memorable moment… One cannot speak highly enough of the service, care to detail and genuine concern for the client's requirements – excellent suggestions. The wedding day… was a blissful moment in time. Thank you.
Sincerely yours,
Rod and Alina
September 2, 2014
I liked John and Desiree right from the get go, the day I met them at one of the many bridal expo's that I went to. They stood out for all the right reasons, were so friendly and polite and actually gave me the time of day. After the couple of meetings that my then fiancée and I had with them, we knew that we had made the right choice in asking John to marry us. They were both so easy to deal with and made the process so simple. They answered all our questions and made it all so easy. Our special day went without a hitch, it was beautiful, and John performed a wonderful ceremony. Thank you both again for everything.
Nerissa and Ranzel.
24 March 2014
John, thank you so much for all your hard work, patience, understanding and input. My day went just as I had always wanted it to go, it was a very happy and emotional day and it wouldn't have gone that way if it wasn't for your advice and help. You even got my hubby drinking some champagne!! I kind of want one every weekend now.
Thank you again so much, I'm sure when were ready to renew our vows I'll be coming to look for you.
Mr and Mrs Cutri